Dean`s Message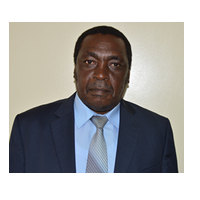 The School of Agriculture is one of the pioneer Schools of the University of Embu. It is a vibrant School with committed scholars that contribute to world-class research at the intersection of agriculture and food security. The School's research expertise is multifaceted. The common core is to comprehend and explain institutional dynamics beyond modern agricultural practices at the national level, comparatively and at the international level, combining insights from various disciplines, such as agronomy, animal sciences and management of agricultural resources.
The mission of the School is to provide high quality education, research and knowledge dissemination based on modern agricultural and environmental technology. The School aims at   producing highly trained graduates in various disciplines to meet the growing challenges of our dynamic world in the areas of agricultural practices as well as offering solutions to problems affecting humanity in the agricultural sector. This is made possible by the well trained staff members in the three Departments of the School; Agricultural Resource Management, Agricultural Economics and Extension and Land and Water Management.
The School offers Postgraduate, Undergraduate, Diploma, Certificate and Short courses. The main courses are in the areas of Agriculture, Horticulture, Range Management, Water Resources Management, Agribusiness Management, Agricultural Economics and Extension as well as Management of Agroecosystems and Environment. The School of Agriculture recognizes the fact that farming and natural resource utilization are based on science and technology that rely heavily on proper management of environmental resources. Courses that are relevant to the changing environmental needs have been incorporated in various new programmes as follows; BSc. in Animal Production, BSc. in Agricultural Biotechnology, BSc. in Agricultural Economics and BSc. in Environmental Science.  Currently the School offers over 40 programmes offered in the following categories; BSc. (11), MSc. (11), PhD (11), Diploma (1), Proficiency courses (3) and Short courses (4).


Dr. Samuel Njiri Ndirangu, Dean School of Agriculture